SAVE TIME INTERVIEWING ONLY PERFECTLY VETTED CANDIDATES
AI-powered Platform
That Goes Beyond
Traditional Recruiting
Identify, attract, and hire Talent faster than ever,
anywhere in the US & Latam.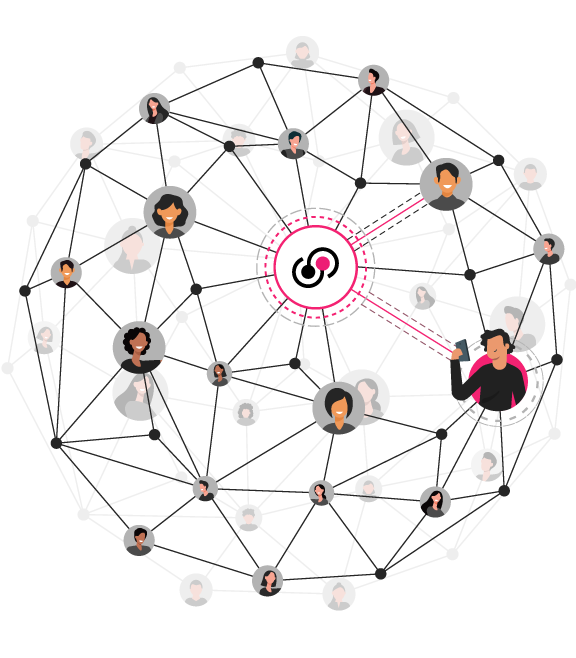 THE FASTEST WAY TO SCALE A TEAM
Hire anywhere in the US & LATAM
Our Users have the Network you need
Find perfectly vetted candidates in days, instead of months
FIND THE RIGHT CANDIDATE EASIER AND FASTER
Leverage a thousand networks at once
Your company is the dream job for many perfect candidates but, how can you find each other?
Our Recruiter Users will bridge you to them.
Our AI algorithm broadcasts your open position to a selected group of independent Recruiter Users.
Since our users aren't pressured to present 10 candidates to close a hire, they only present quality candidates, even if it's just one.
We increase the number of users who have access to each open position based on the quantity of top-tier candidates required.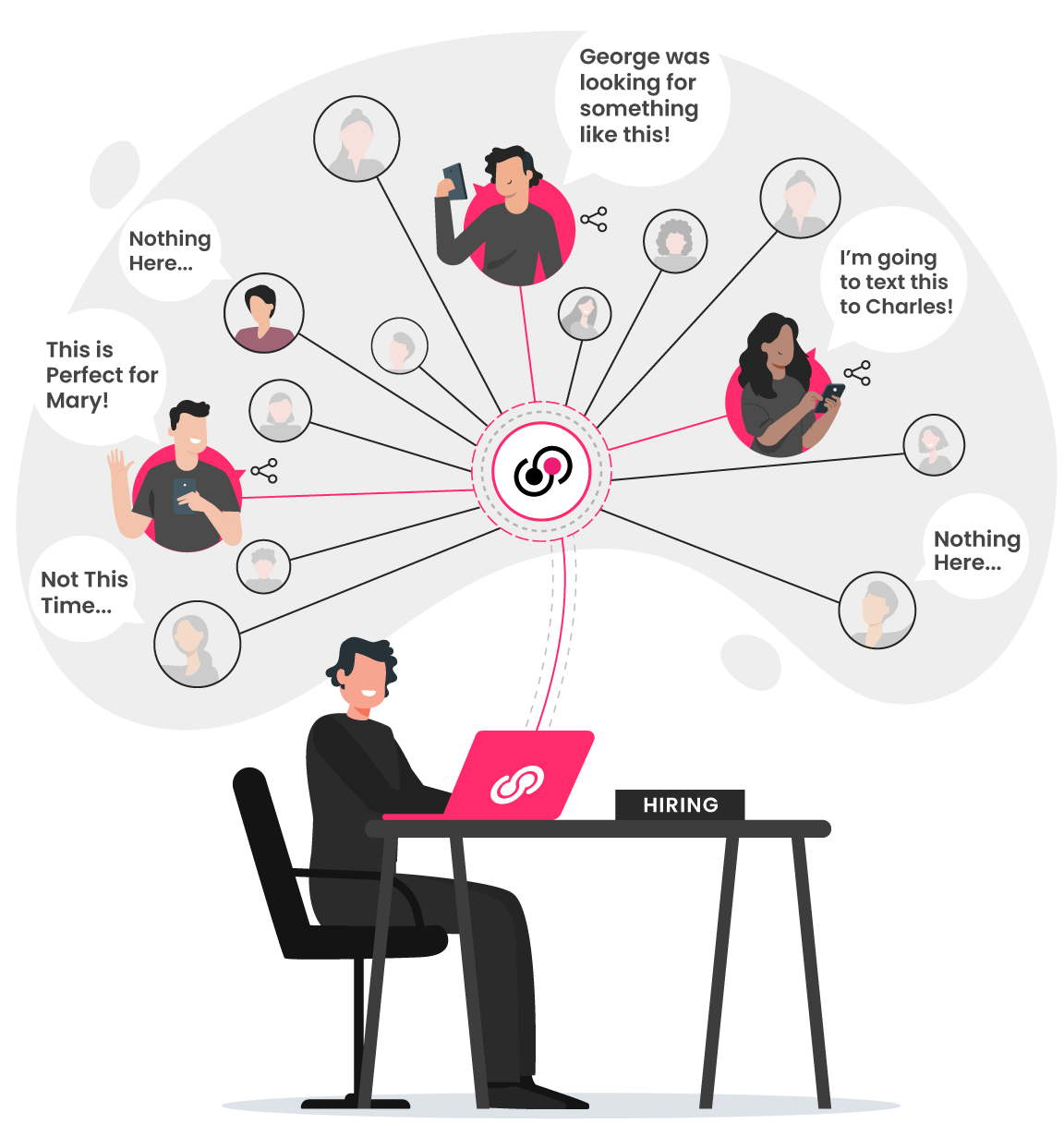 TIRED OF INTERVIEWING NON-FIT CANDIDATES?
No more kissing frogs
We are obsessed with Quality: 98% of the Candidates we deliver are accepted by Hiring Managers to participate in the Company's Interview Process.
We define together what 'PERFECT' looks like to you, and we'll stick to your criteria.
We vet those applicants, and if they meet your minimum criteria, only then we would deliver them to you.
You'll run your own interview process after you receive our vetted candidates and decide whether to move forward or not.
MITIGATE YOUR RISKS
Not a dime until your Successful Hire
We won't rest until you're happy.
Only if you decide to hire that candidate, you'll get charged with a hiring fee, from which we give a percentage to the Recruiter.
If you're not satisfied after hiring while you are under warranty period, we'll search again at no additional charge.
THE SMOOTHEST WAY TO HIRE
Everybody Wins
Second Degree improves the recruiting process by maximizing the experience for every stakeholder.
Candidates
Receive relevant and hyperspecific job openings by recruiters who know them best.
Recruiters
Become advisor's of their networks's career growth while monetizing all their connections. They no longer need to spam to get a response, but instead cherish the connections they have.
Companies
Get the perfect candidates faster and cheaper by leveraging on a thousand networks of certified recruiters at the same time.
Testimonials

"SecondDegree will be a no brainer for any new hire. We had the search on an Agency for 6 months without results. SecondDegree found us our Lead Engineer in just 29 days."
MICHEL MOSSE
, Co-founder & CEO

"I was really impressed with Second Degree. Their process was extremely efficient; every candidate I met was great and it only took a few interviews to end up with a perfect fit."
MATTHIAS WICKENBURG
, Co-founder & CTO
Our Investors